This bench and table set was built using cedar lumber.

It's important to bolt through the braces and leg centres rather than using lag bolts. This is easy to do using 1/2" threaded rod, washers and nuts.

Family size table and bench set software generates a 1 page plan, 6 page plan and an 8 page booklet
The number of plans or amount of detail is up to the software users preference.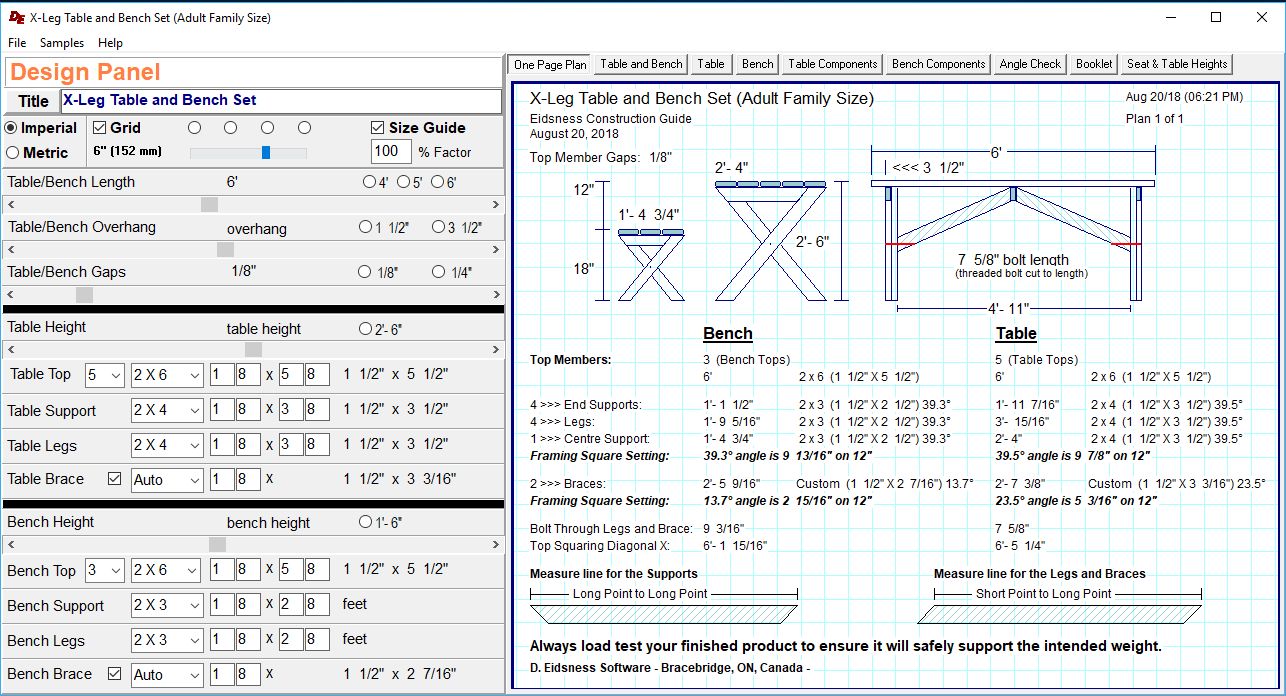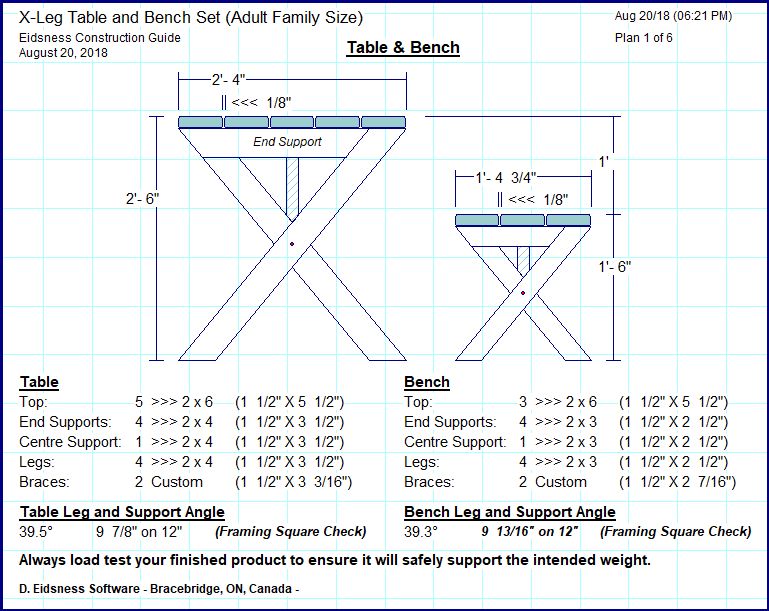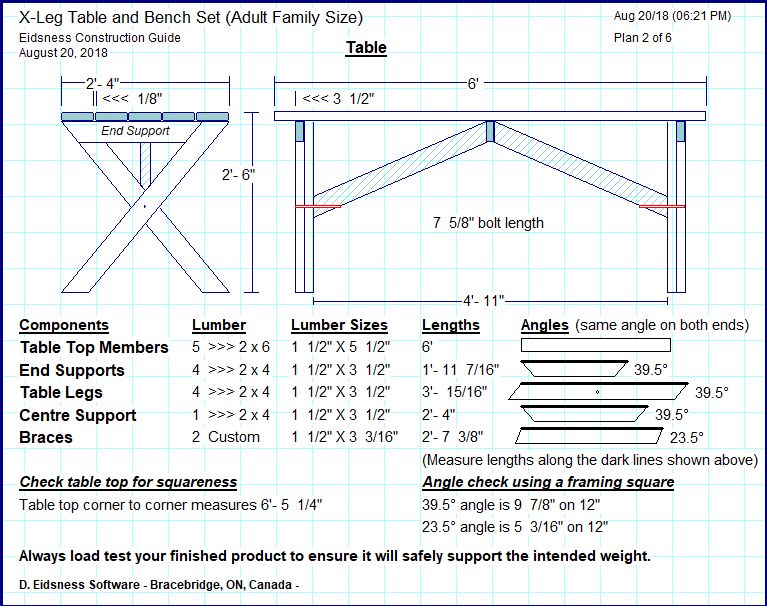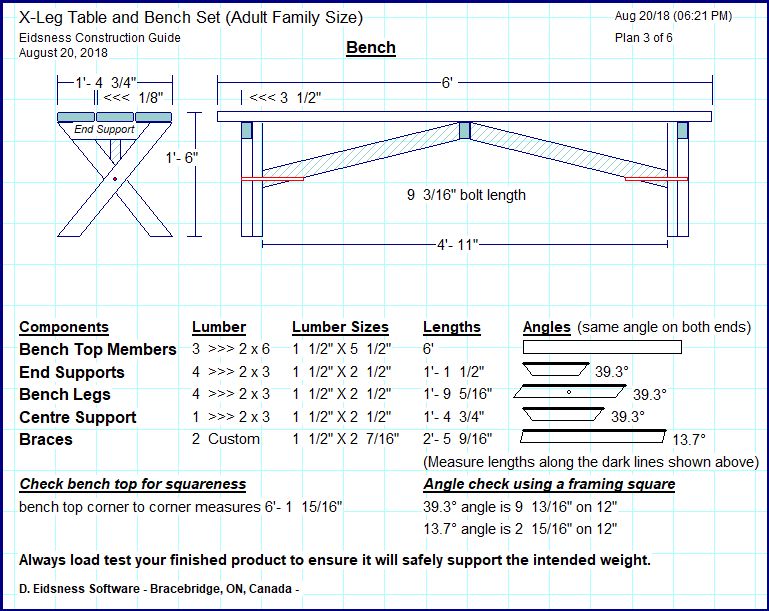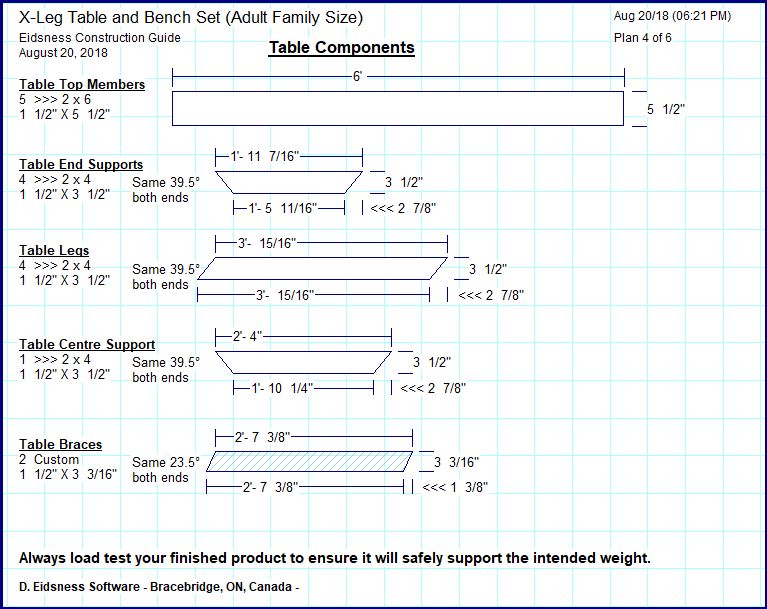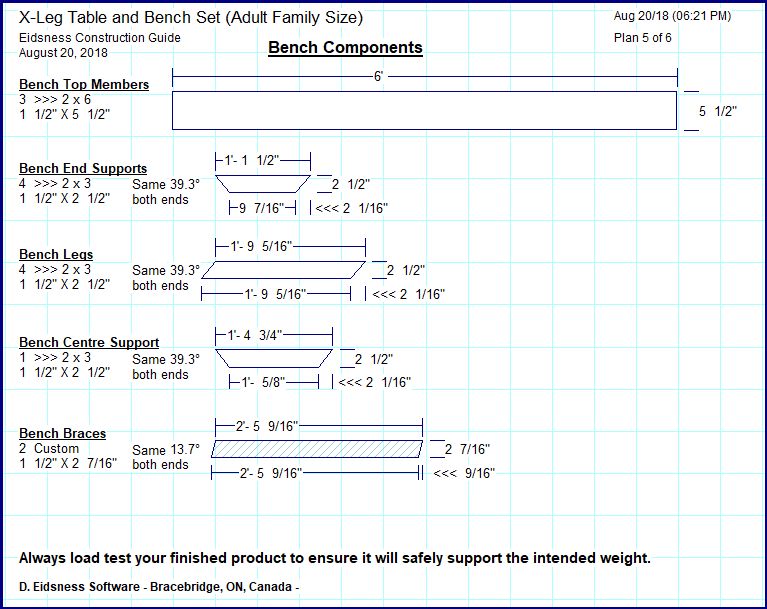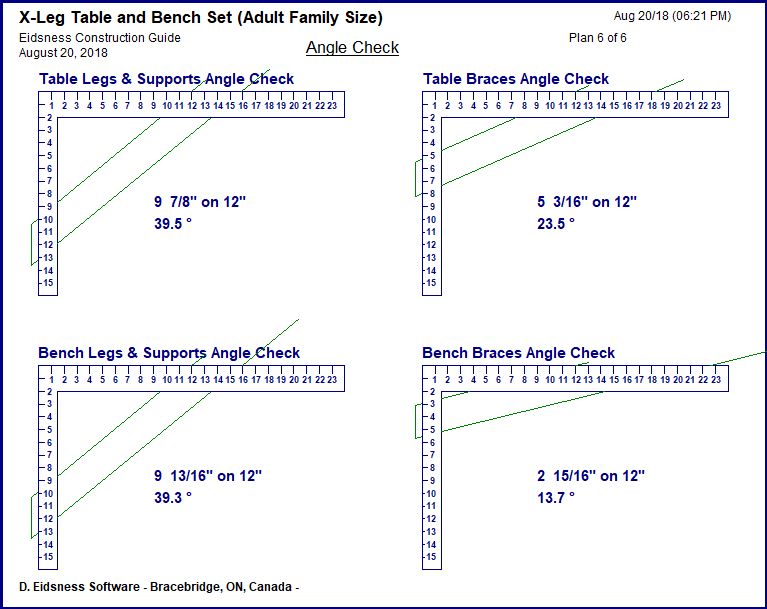 Below is a One Page Plan for those who aren't looking for larger illustrations and extra detail.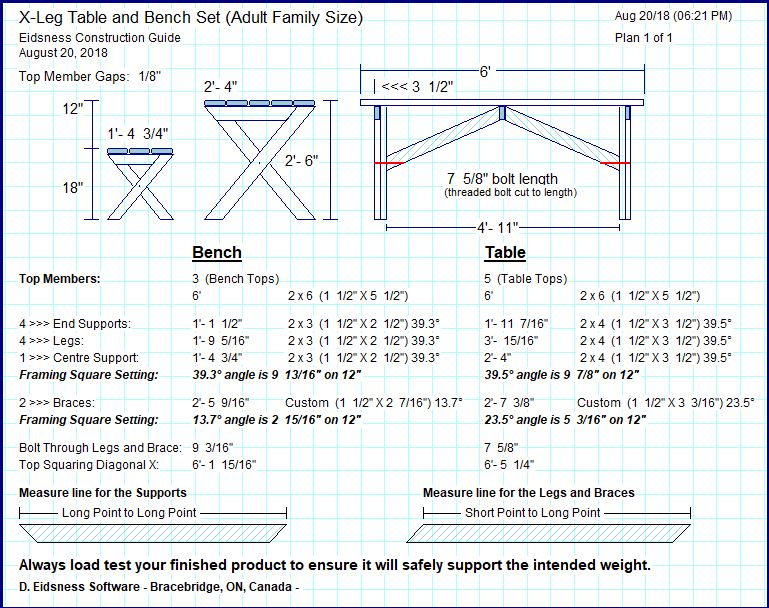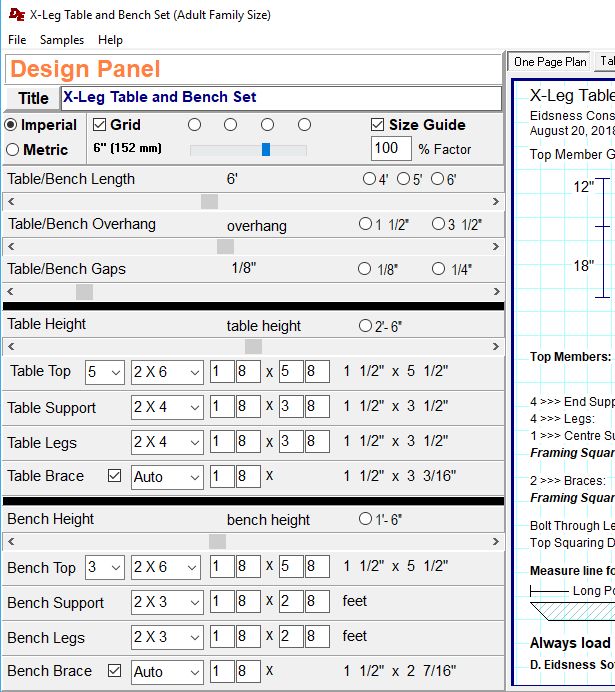 This is a closer look at the design panel.
There is no learning curve or need to read and study pages of instructions.
Anyone can design a table to their liking by simple entering or changing the data on the deign panel and watching the design change on the right hand side of the screen.
Scroll bar controls eliminates the need to enter data. Simply drag the control or for fine tuning, click in front or behind the bar to move 1/16" increments per click.
The lumber sizing uses standard thickness and widths which can be over written by inputting actual sizes in the edit boxes.
There is a tab for seat and table height guide that may help when designing a table for a specific age group.